---
MFP Commentary:
This alleged power of Doctors to bypass due process is yet another example of Christians in our society accepting and supporting the Satanic concept of "Moral Relativism".  People are so dumbed down I think that I am living the movie "Idiocracy"
"Unless we put medical freedom into the Constitution, the time will come when medicine will organize into an undercover dictatorship to restrict the art of healing to one class of Men and deny equal privileges to others; the Constitution of the Republic should make a Special privilege for medical freedoms as well as religious freedom." ~Dr. Benjamin Rush
~MFP
---
---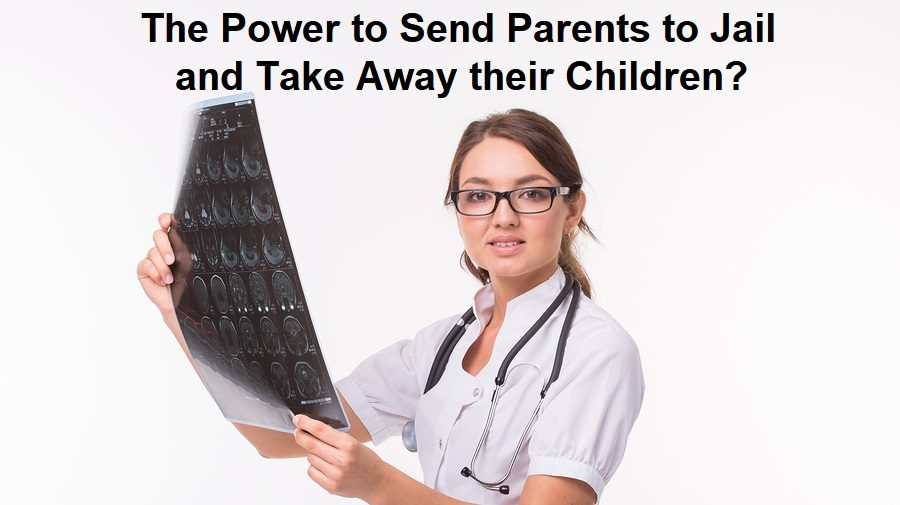 By Health Impact News/Medicalkidnap.com Staff
Health Impact News 
The story is one that we hear repeatedly: parents take their child to the doctor for an accidental injury or an illness and end up being accused by a doctor of abusing their child.
The doctor calls Child Protective Services, and the stunned parents watch their child be taken away by social workers. Often, one of the parents will go to jail for accusations of child abuse.
There is little to no due process, and the multiple court hearings that follow are merely an illusion of attempts at justice, since the accusing doctor, a Child Abuse Pediatrician, has essentially become judge and jury.
Opposing viewpoints by other doctors are often ridiculed or disregarded.
It matters little if the parents have no history of violence, or that there is not a single shred of real forensic evidence which supports the diagnosis of abuse.
Once the Child Abuse Pediatrician decrees that child abuse has happened, the Child Protective System, as well as the foster care and adoption system, becomes activated, and parents watch in horror as their children are stripped away from them, sometimes permanently.
Continue reading "Has the U.S. Become a Medical Police State? How Doctors Deny Due Process to Kidnap Children Through CPS"