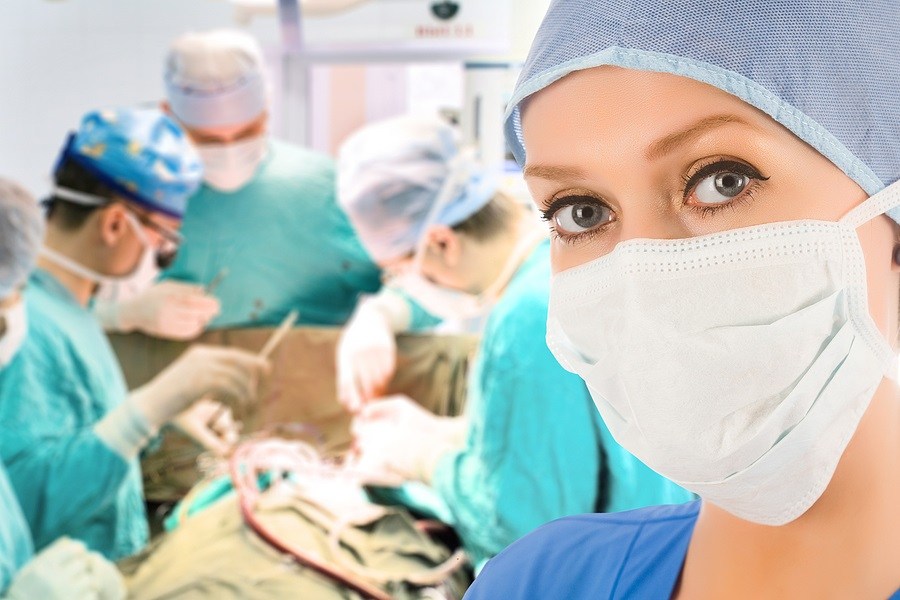 Comments by Brian Shilhavy
Editor, Health Impact News
Early on during the COVID Plandemic, when mask mandates began to be rolled out, which incidentally only began after California Governor Gavin Newsom's nearly 1 BILLION dollar purchase of Chinese-made masks began clearing customs and making its way into the U.S. marketplace (See: Is California Governor Newsom Leading the Communist Takeover of America?), I was told one weekend in June that I could not enter an open air Farmer's Market without a face mask.
I refused, and entered the market anyway, since it was on public property. The young man who tried to prevent my entry followed me through the market to make sure I did not try to purchase anything, and I tried to engage him in an intellectual debate on the rationale for wearing face masks outside in a wide open space.
I told him that many medical doctors were exposing the dangers of wearing face masks for too long, to which he replied:
"Oh really? So when a doctor performing brain surgery is wearing a face mask, he's wrong?"
I came to a full stop, looked him directly in the eyes and said:
"Do you see anyone around here performing brain surgery? Yes, in a hospital surgery setting, a face mask is appropriate, but not outside in the fresh air like this."
Now, I am not so sure that my response was accurate after all, as even that belief, the belief that surgical masks are necessary during surgery, is now being challenged…Read More
Related Stories:
Is that Mask Giving You Lung Cancer? It's Criminal to Force Children to Wear Masks all Day – Medical Kidnap
Masks Don't Work: A Review of Science Relevant to COVID-19 Social Policy 
Author of Dystopian Classics Predicted Face Masks to Enforce Uniformity 70 Years Ago –  Paul Joseph Watson – Infowars.com
Sweden's Lead Epidemiologist: Wearing Face Masks Is "Very Dangerous" – Zero Hedge
Demand Mask-FREE Shopping – Peggy Hall (and how to sue rights violating business's)
The Great Unmasking: Studies in the Medical Literature Show FEWER Infections in Surgery when Medical Staff Do NOT Wear Masks – Medical Kidnap
Dentists: 'Mask Mouth' Can Cause Serious Health Issues COMPLICATIONS INCLUDE STROKE! – Washington Examiner
PRESENT FACEMASK COMPLIANCE RATES EXCEED THE MILGRAM EXPERIMENT COMPLIANCE RATES – Dave Hodges
DavidKnightShow Full: Mandatory Masks Prep The Country For Forced Vaccines! – David Knight Show
The brainwashing worked: Poll finds 72% of Americans support fines, jail time for people who refuse masks – Natural News
NETHERLANDS REFUSES TO MANDATE FACE MASKS; SWEDEN SAYS THEY ARE 'POINTLESS' "There is no proven effectiveness" – Infowars – Steve Watson
World's Top Epidemiologists – Masks Don't Work! – Zero Hedge
Why I Wear My Mask | Welcome to the Masquerade – YOUTUBE channel "WhatsHer Face"
---
MFP Commentary:
I hope the young lady that runs the hair  dressers in Seymour MO reads this article.  She also needs to learn that the health department does not write law. IF it did they would call it the legislature and not the health department!
And that Federal Laws supersedes State Laws, and the ADA act  says that even a private business can not discriminate against someone with a disability that prevents them from wearing a mask.
OSHA also prohibits employers from requiring employees to wear masks for long periods because of the health risks.  If your employer is requiring you to wear a mask, at work, consider joining or starting up a class action lawsuit against them. Recorded evidence (legal in MO) will strengthen your case)
Check this out:   Demand Mask-FREE Shopping (and how to sue rights violating business's) – Peggy Hall
~MFP