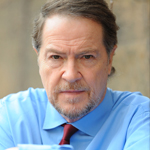 "The people are unaware. They're not educated to realize that they have power. The system is so geared that everyone believes the government will fix everything. We are the government."—John Lennon
No doubt about it: 2020—a terrible, horrible, no good, very bad year for freedom—was the culmination of a terrible, horrible, no good, very bad decade for freedom.
Government corruption, tyranny, and abuse coupled with a Big Brother-knows-best mindset and the COVID-19 pandemic propelled us at warp speed towards a full-blown police state in which nationwide lockdowns, egregious surveillance, roadside strip searches, police shootings of unarmed citizens, censorship, retaliatory arrests, the criminalization of lawful activities, warmongering, indefinite detentions, SWAT team raids, asset forfeiture, police brutality, profit-driven prisons, and pay-to-play politicians were accepted as the norm.
Here's just a small sampling of the laundry list of abuses—cruel, brutal, immoral, unconstitutional and unacceptable—that have been heaped upon us by the government over the past two decades and in the past year, in particular.
The government failed to protect our lives, liberty and happiness. The predators of the police state wreaked havoc on our freedoms, our communities, and our lives. The government didn't listen to the citizenry, refused to abide by the Constitution, and treated the citizenry as a source of funding and little else. Police officers shot unarmed citizens and their household pets. Government agents—including local police—were armed to the teeth and encouraged to act like soldiers on a battlefield. Bloated government agencies were allowed to fleece taxpayers. Government technicians spied on our emails and phone calls. And government contractors made a killing by waging endless wars abroad.
The American President became more imperial. Although the Constitution invests the President with very specific, limited powers, in recent years, American presidents (Trump, Obama, Bush, Clinton, etc.) claimed the power to completely and almost unilaterally alter the landscape of this country for good or for ill. The powers that have been amassed by each successive president through the negligence of Congress and the courts—powers which add up to a toolbox of terror for an imperial ruler—empower whoever occupies the Oval Office to act as a dictator, above the law and beyond any real accountability. The presidency itself has become an imperial one with permanent powers.
Militarized police became a power unto themselves, 911 calls turned deadly, and traffic stops took a turn for the worse. Lacking in transparency and accountability, protected by the courts and legislators, and rife with misconduct, America's police forces continued to be a menace to the citizenry and the rule of law. Despite concerns about the government's steady transformation of local police into a standing military army, local police agencies acquired even more weaponry, training and equipment suited for the battlefield. Police officers were also given free range to pull anyone over for a variety of reasons and subject them to forced cavity searches, forced colonoscopies, forced blood draws, forced breath-alcohol tests, forced DNA extractions, forced eye scans, forced inclusion in biometric databases.
The courts failed to uphold justice. With every ruling handed down, it becomes more apparent that we live in an age of hollow justice, with government courts more concerned with protecting government agents than upholding the rights of "we the people." This is true at all levels of the judiciary, but especially so in the highest court of the land, the U.S. Supreme Court, which is seemingly more concerned with establishing order and protecting government agents than with upholding the rights enshrined in the Constitution. A review of critical court rulings over the past two decades, including some ominous ones by the U.S. Supreme Court, reveals a startling and steady trend towards pro-police state rulings by an institution concerned more with establishing order and protecting the ruling class and government agents than with upholding the rights enshrined in the Constitution…Read More