August 25, 2020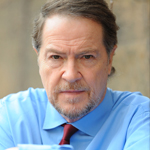 "They came again this morning at about 8:00 o'clock. A large cargo-type helicopter flew low over the cabin, shaking it on its very foundations. It shook all of us inside, too. I feel frightened … I see how helpless and tormented I am becoming with disgust and disillusionment with the government which has turned this beautiful country into a police state … I feel like I am in the middle of a war zone."—Journal entry from a California resident describing the government's aerial searches for marijuana plants
Backyard gardeners, beware: tomato plants have become collateral damage in the government's war on drugs, especially marijuana.
In fact, merely growing a vegetable garden on your own property, or in a greenhouse on your property, or shopping at a gardening store for gardening supplies—incredibly enough—could set you up for a drug raid sanctioned by the courts.
It's happened before.
After shopping for hydroponic tomatoes at their local gardening store, a Kansas family found themselves subjected to a SWAT team raid as part of a multi-state, annual campaign dubbed "Operation Constant Gardener," in which police collected the license plates of hundreds of customers at the gardening store and then investigated them for possible marijuana possession.
By "investigated," I mean that police searched through the family's trash. (You can thank the Supreme Court and their 1978 ruling in California v. Greenwood for allowing police to invade your trash can.) Finding "wet glob vegetation" in the garbage, the cops somehow managed to convince themselves—and a judge—that it was marijuana.
In fact, it was loose-leaf tea, but those pesky details don't usually bother the cops when they're conducting field tests.
Indeed, field tests routinely read positive for illegal drugs even when no drugs are present. According to investigative journalist Radley Balko, "it's almost as if these tests come up positive whenever the police need them to. A partial list of substances that the tests have mistaken for illegal drugs would include sage, chocolate chip cookies, motor oil, spearmint, soap, tortilla dough, deodorant, billiard's chalk, patchouli, flour, eucalyptus, breath mints, Jolly Ranchers and vitamins."
There's a long list of innocent ingredients that could be mistaken for drugs and get you subjected to a raid, because that's all it takes—just the barest whiff of a suspicion by police that you might be engaged in criminal activity—to start the ball rolling.
From there, these so-called "investigations" follow the usual script: judge issues a warrant for a SWAT raid based on botched data, cops raid the home and terrorize the family at gunpoint, cops find no drugs, family sues over a violation of their Fourth Amendment rights, and then the courts protect the cops and their botched raid on the basis of qualified immunity.
It happens all the time…..Read More
Vigilantes with a Badge: Warrior Cops Endanger Our Lives and Freedoms: