---
MFP Commentary:
Some  employees at the Fordland Clinic are acting in a manner similar to those in this story.  Nurse Sonia Cass at the Fordland Clinic  for example,
has taken it upon herself to  use terror techniques on a patient that was merely availing himself of free speech.  (You can read  about it here.)   Like the doctors in the story below, in addition to tramping the patients  first amendment rights she has taken actions to destroy the health of this particular patient, by denying him dental care at the only sliding scale clinic in the area.    
If you are unaware (Sonia Cass sure seems to be in the dark or  worse perhaps she is not)  most people on a fixed income can not afford dentistry.  They even have a hard time coming up with the money to pay the so called sliding scale at the Fordland Clinic.  Denying low income people  access to dental care there could turn out to be a  death sentence in the long run.  Just like the doctors in the following story, there are people  at the Fordland clinic that mock our rights under the Constitution, and even go out of their way to destroy our health.  This is the "evil" that I refer to, that emanates from the Fordland Clinic, much of it due to the fact that they mindlessly implement Federal mandates (because like Judas they are beholden for taking the money) that are nothing  more than an effort  to trample our God given rights to choose our own medical care.
~MFP
"Unless we put medical freedom into the Constitution, the time will come when medicine will organize into an undercover dictatorship to restrict the art of healing to one class of Men and deny equal privileges to others; the Constitution of the Republic should make a Special privilege for medical freedoms as well as religious freedom." ~Dr. Benjamin Rush

---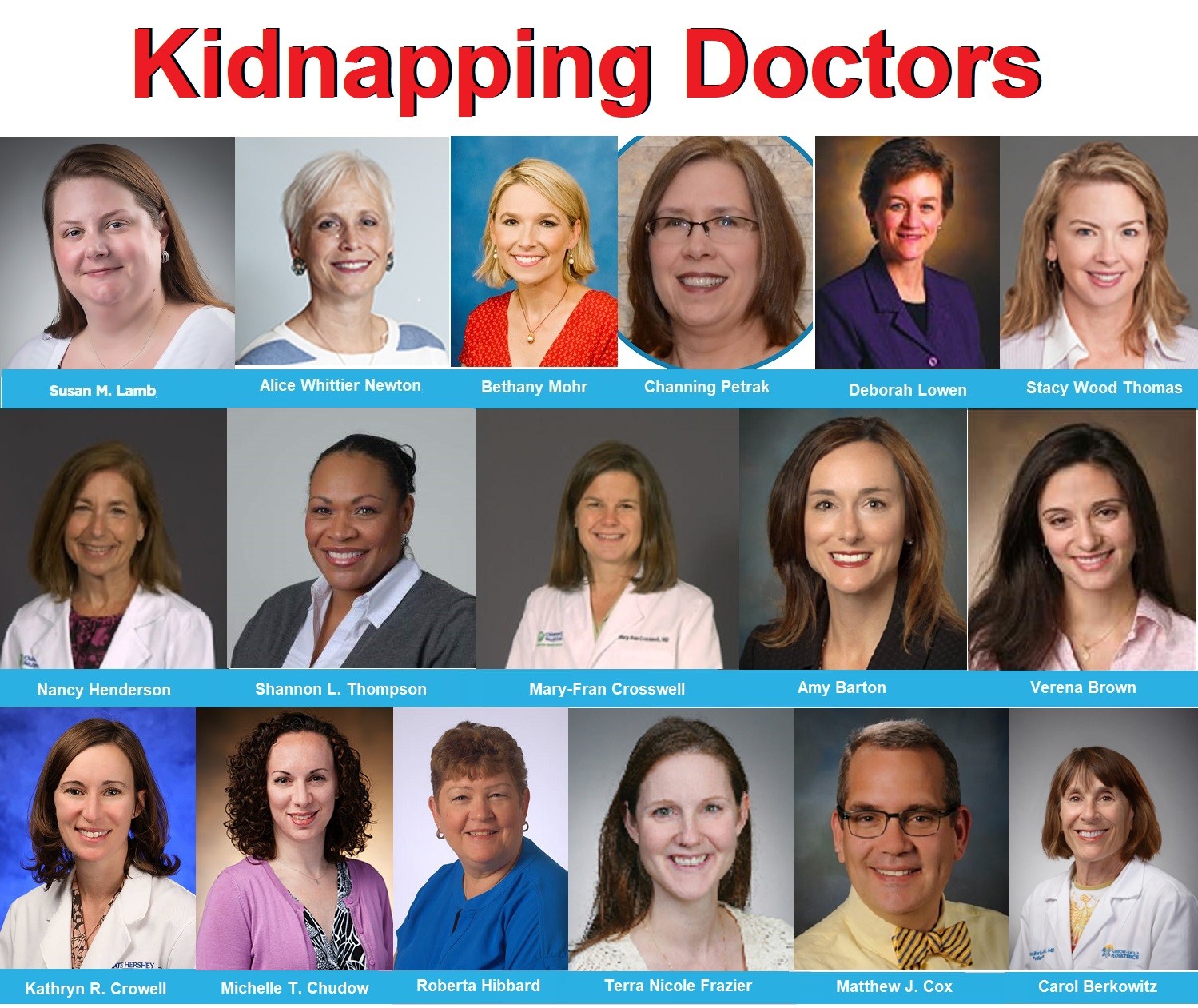 Comments by Brian Shilhavy
Editor, Health Impact News
Recently, a judge in Boise, Idaho allegedly ordered a mother in court to have MedicalKidnap.com take down a picture of a Child Abuse Specialist, Dr. Amy Barton, from one of our articles, because publishing her image allegedly is "not acceptable" and violates her clinic's policies.
The clinic is St. Luke's Children's Hospital CARES (Child At Risk Evaluation Services) in Boise, Idaho.
Maybe Judge Courtnie Tucker is not aware that St. Luke's Children's Hospital CARES belongs to the National Children's Alliance, which in 2019 will administer a total of $10,271,000.00 in federal funds under a cooperative agreement with U.S. Department of Justice, Office of Juvenile Justice and Delinquency Prevention, as reporter Allie Parker will explain below.
Because if Judge Tucker is aware of this, then she should certainly understand the First Amendment of the Constitution protects Freedom of Speech and Freedom of the Press to publish and criticize any public servant, meaning anyone receiving public funds.
Child Abuse Pediatricians are not regular doctors. They are not hired by parents, but work together with Child Welfare programs all across the country looking for child abuse, and as such operate more like law enforcement than they do like doctors.
Therefore, if you are being accused of any wrong-doing by a Child Abuse Specialist doctor, you are free to publish criticisms of them, and if any judge tells you otherwise, the judge is on the wrong side of the law.
And this holds true for any other "public servants," such as law enforcement, social workers, judges, and anyone else working for an entity receiving public funding.
We The People
by Allie Parker
Health Impact News
Civil rights are often violated by physicians and hospitals when accusing a family or individual of child physical or medical abuse. Prosecutors and even some judges are raising the bar by violating the US Constitution's First Amendment…..Read More