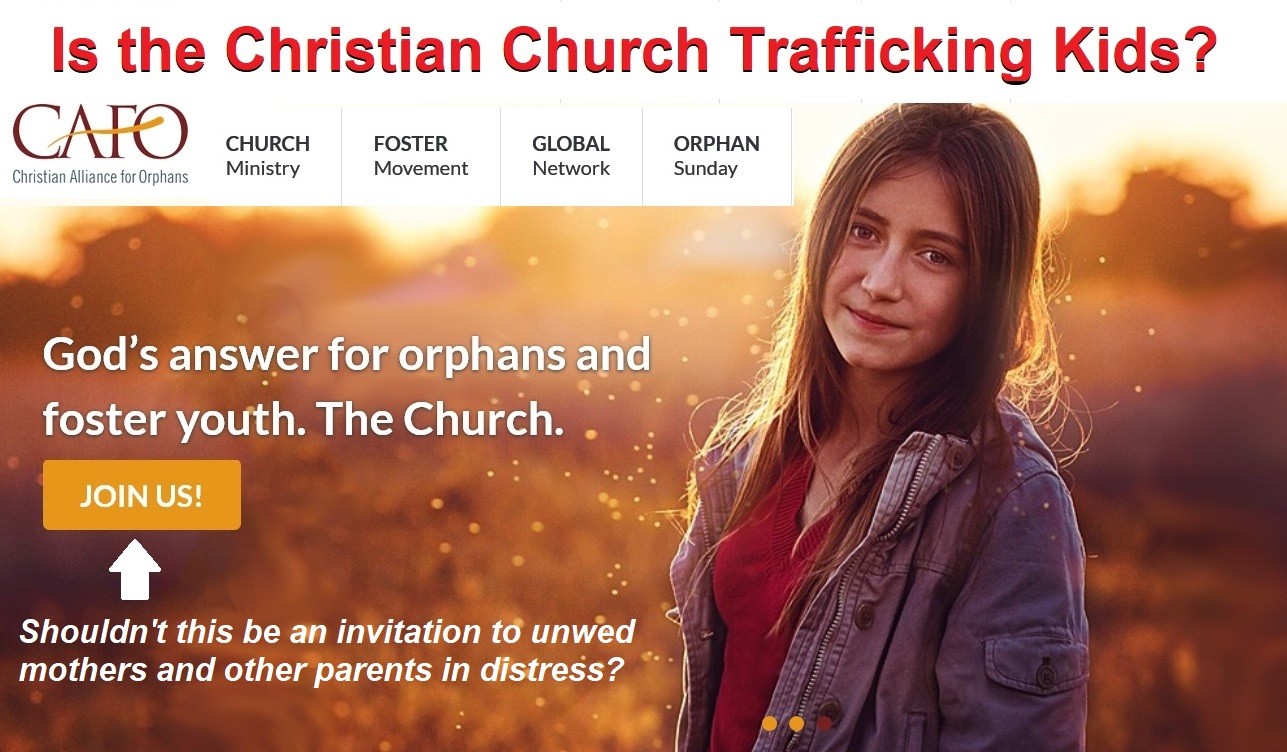 by Brian Shilhavy
Editor, Health Impact News
The recent arrest of Mormon Paul Petersen in Arizona, a politician and adoption attorney, has shown the public that religious institutions and churches are a big reason why child trafficking exists today.
Paul Petersen allegedly used his position in the Mormon Church to move to the Marshall Islands as a missionary, learn the local language and culture, and set up a very lucrative adoption business trafficking pregnant women and their babies to the U.S.
The child trafficking business today, which includes trafficking children from outside the U.S. into the U.S. through adoption agencies, as well as trafficking children within the U.S. through the government-funded foster care system, is quite possibly the most lucrative businesses in the U.S. today, if one includes "legal" ways of trafficking children, as well as illegal ways.
In the Petersen case, for example, his organization was illegally selling babies through adoption for $35,000.00 to $40,000.00 per child.
This is not a problem strictly confined to the Mormon Church, nor to the Catholic Church which has been rocked with scandals regarding pedophile priests.
The biggest religious player in trafficking children today, is probably the Evangelical Church. If the Evangelical Church immediately stopped participating in overseas adoptions, and stopped participating in the government-funded foster care system, it would have a serious impact in stopping the flow of child trafficking today.
When one looks at the rationale used today by the Evangelical Church to participate in government-funded programs that are documented to be involved in child trafficking, we learn that the church is using the term "orphan" incorrectly, and instead of obeying scriptural principles to care for "orphans and widows," they are actually doing the opposite, by completely denying parental rights and participating in the lucrative child trafficking business.
Church and Government Working Together: An Unholy Alliance
The first question we must raise is why are Christian Churches receiving taxpayer funds from government sources to adopt and foster children?
The U.S. Foster Care system is a multi-billion dollar taxpayer-funded child trafficking business which has been well documented. Very few children today are removed from their homes and parents because their parents are a threat to abuse them…..Read More
Related Stories:
Deep Inside the Satanic Cabal, World Agenda, Leadership Structure, Rituals w/ Jessie Czebotar 1 of 3 – Sarah Westhall