---
MFP Commentary:
Blue ISIS is live and well in KY (and the rest of the US)
~MFP
Related Articles:
EDITORIAL: Why do the sheeple think that we need "police"?
---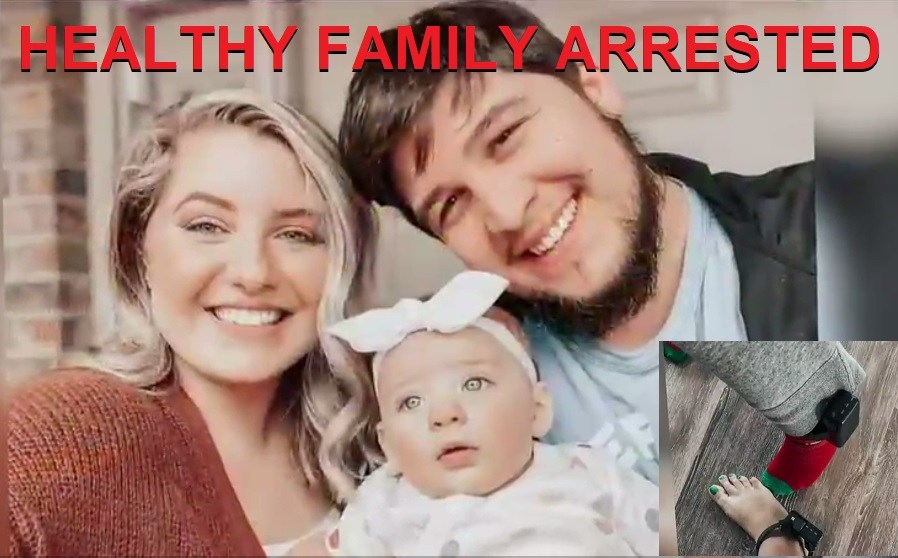 by Brian Shilhavy
Editor, Health Impact News
America is now living under medical tyranny, with more and more basic freedoms being lost on a daily basis as we rush towards a complete medical police state where the Constitution of the U.S. is set aside as meaningless all in the name of "emergency orders" to combat the Coronavirus, a virus for which there are currently over 100 tests in the marketplace, all of which have been fast-tracked, and none of which have been tested as completely accurate.
And as the media wars fight over illegal mandatory face mask orders, the larger story is that the global medical cartel is rushing to test as many people as possible with these highly inaccurate tests in order to implement the next stage of the Plandemic, which is contact tracing and getting ready for the COVID vaccines.
This plan is being published for all to see, as the Globalists are now so confident that nothing can stop them, that they no longer need to do things in secrecy, but are doing it right out in the open for all to see, if one is diligent enough to stop being spoon-fed what the Pharma-funded corporate media is saying, and do a bit of research for themselves.
A family in Kentucky, Isaiah and Elizabeth Linscott, along with their 9-month-old daughter, are now under arrest in their own home, being forced to wear ankle monitors, simply because Elizabeth tested positive for COVID, even though none of them are sick.
Elizabeth wanted to take her baby to visit her mother and grandmother, so she was tested first. When the test came back positive, she was told to "self-quarantine" at home.
In an interview with a local TV station in Kentucky, Elizabeth explained that she had no problem self-quarantining herself, but when the Health Department asked her to sign a document forcing her to get permission from them anytime she wanted to leave her home, she declined to sign it. She states that she wanted the freedom to leave her home at her own will if there were an emergency, and that she did not believe the Health Department had the authority to track her every movement and require her to get their permission.
So the Health Department, along with the Sheriff department, sent over 5 cars full of people to force them to wear an ankle bracelet inside their home.
They are doing the right thing by going public with what happened to them, and resisting by seeking legal help, as their 9-month-old daughter now is in grave danger of being removed from their home, as Kentucky is one of the most corrupt states in the U.S. when it comes to medical kidnapping.
How long are Americans going to continue putting up with these restrictions on their liberties and face arrest for simply wanting to live their lives as normal people? If enough people resisted and said "no" as the Linscotts did, there would not be enough law enforcement agents or ankle bracelets in this country to contain the resisters…. Read More
Related Stories:
EDITORIAL: Why I no longer give Blood at the Springfield MO Red Cross!

EDITORIAL: COX Hospital disarms patient then sends in armed thug "mask police",  they then  tried  to disarm me of my  only remaining  protection… my camera,  they call me a racist, accuse me of violating HIPPA and then violate my HIPPA rights….twice!
EDITORIAL: Why do the sheeple think that we need "police"?