---
MFP Commentary:
One of the more pressing articles that we have ever published. While not painting a pretty picture, I think it an accurate one and it behooves one to pay attention, and to take action.  The evil in this country is erupting,  precisely because "good men have done nothing".   Has modern Christianity become a mental disorder that ignores evil? It sure looks that way.
~MFP
---
John Whitehead's Commentary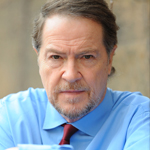 "Never has our future been more unpredictable, never have we depended so much on political forces that cannot be trusted to follow the rules of common sense and self-interest—forces that look like sheer insanity, if judged by the standards of other centuries." ― Hannah Arendt, The Origins of Totalitarianism
How do you persuade a populace to embrace totalitarianism, that goose-stepping form of tyranny in which the government has all of the power and "we the people" have none?
You persuade the people that the menace they face (imaginary or not) is so sinister, so overwhelming, so fearsome that the only way to surmount the danger is by empowering the government to take all necessary steps to quash it, even if that means allowing government jackboots to trample all over the Constitution.
This is how you use the politics of fear to persuade a freedom-loving people to shackle themselves to a dictatorship.
It works the same way every time.
The government's overblown, extended wars on terrorism, drugs, violence and illegal immigration have been convenient ruses used to terrorized the populace into relinquishing more of their freedoms in exchange for elusive promises of security.
The more things change, the more they stay the same.
Case in point: on June 17, the same day President Trump announced that the government would be making mass arrests in order to round up and forcibly remove millions of illegal immigrants—including families and children—from the country, the U.S. Supreme Court handed down a ruling in Gamble v. United States that placed the sovereignty (i.e., the supreme power or authority) of federal and state governments over that of the citizenry, specifically as it relates to the government's ability to disregard the Constitution's Double Jeopardy Clause….Read More

Another important article:
The Matrix Was Not a Movie, It Was a Prediction-When Everything We Believe Is a Lie