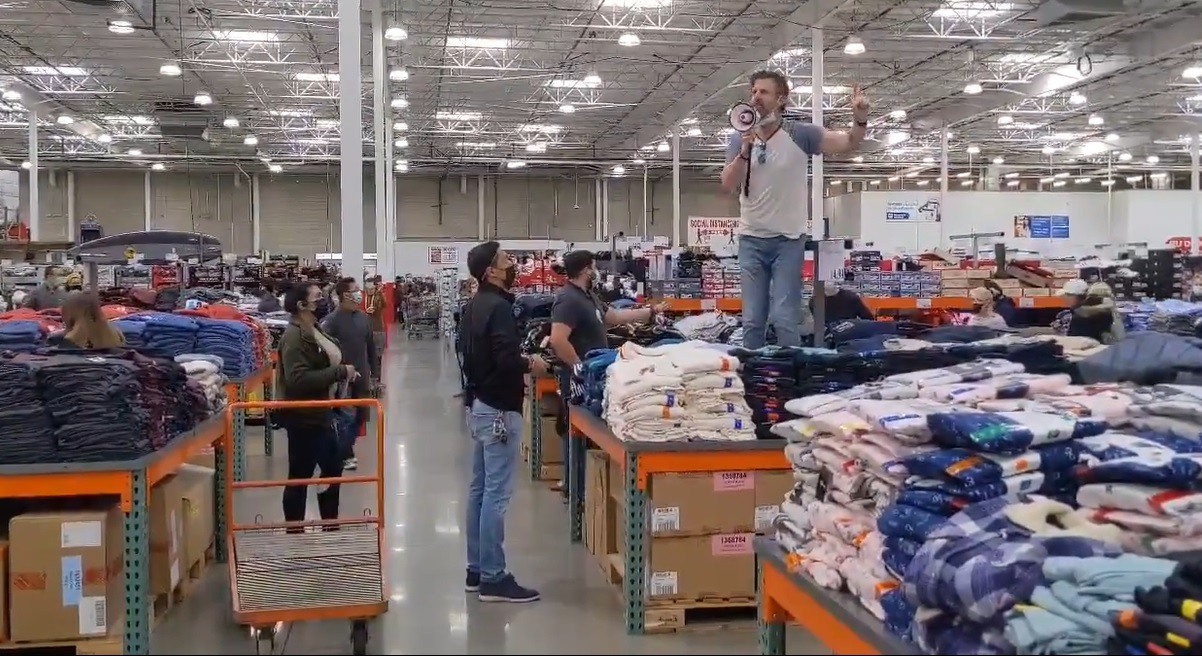 by Brian Shilhavy
Editor, Health Impact News
People across America are beginning to say "enough is enough" and are taking a stand to resist medical tyranny while the rest of the nation just willingly complies and watches the rapid destruction of lives, jobs, and personal liberties.
Look at each of these stories and picture how different each one of these stories would be, if others had joined them.
It does NOT have to be a majority of the population. I have stated for months that if 5% of the population starts resisting, it will get the ball rolling and others will join.
If 10% of the population resists, we have a full blown revolution on our hands, and that is what it is going to take to end medical tyranny.
So if you see a lone, brave soul take a stand for life and liberty, take off your mask and join them!!
Police Raid Stockton California Hair Salon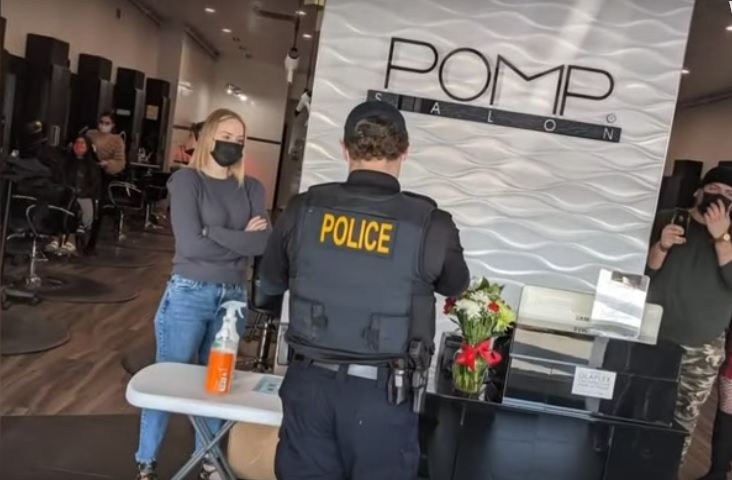 By Brock Simmons
The Gateway Pundit
Bravely putting their lives on the line to protect the public from hair stylists serving customers, police in Stockton, CA, raided Pomp Salon just before Christmas and ordered the place to close, as it been operating in defiance of Governor Newsom's shutdown orders.
"About five armed state police officers burst into our salon shouting drop everything you're doing. Stop, you're being shut down," salon co-owner Vicki Kirk told ABC 10 news……Read More

Related Stories:
People Are SNAPPING, Viral Videos Show People REFUSING To Comply With Lockdowns, Militia Says ENOUGH –  TimCast YouTube Channel

COVID Vaccinations of Seniors Begin Worldwide: 1 Man Dead and 4 Nursing Home Staff Hospitalized as Gov. Newsom Begins Vaccinating Nursing Home Residents in California – Medical Kidnap

How the Vaccine Is Connected to Depopulation and Satan- Celeste Solum (Pt 1 of 3 ) – Dave Hodges TV