---
MFP Commentary:
Just FYI the asshats at the Fordland clinic are pushing this,   fake  COVID test that  may be dangerous to even take… they have also   pushed  forced  dental xrays, giving patients vaccines from multi does vials with mercury in them, to  surreptitious mental health evaluations.  (2)   If you speak out at the Fordland Clinic they fire you and you will likely never be able to visit a dentist again if you are on a fixed income. That is how the Fordland Clinic and the medical establishment  silences and terrorizes whistle blowers and dissenters.
~MFP
Related Stories:
In Case You Thought the PCR Test Detects an Actual Virus…Wrong –  Jon Rappoport

Study: Woman Suffers Brain Injury from COVID Cotton Swab Test – Medical Kidnap
Critical information about Covid 19 – If YOUR Doctor is **Not** Doing this, it is MALPRACTICE – Hal Turner   – you can bet that the Fordland clinic is not doing this and is instead  busy trying to kill people IMHO like much of the medical monopoly has been doing for the past year.
---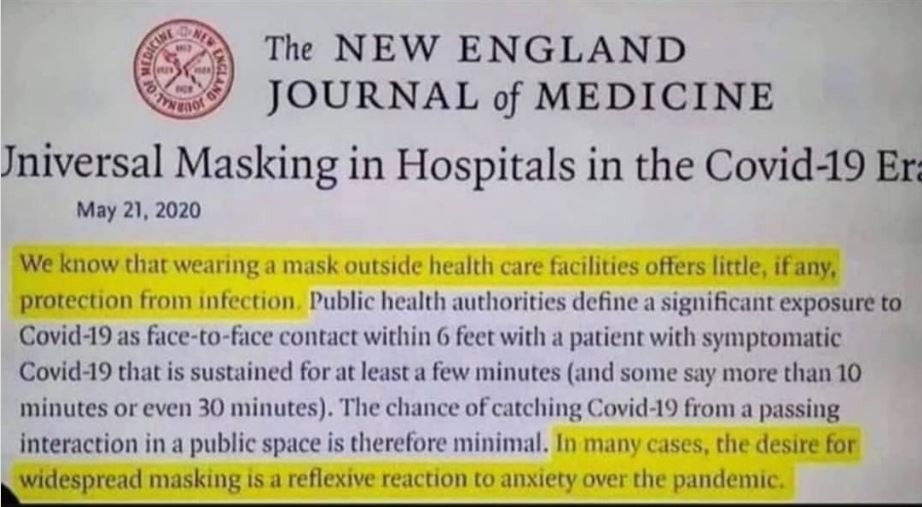 Many people are being encouraged to "Get Tested" for COVID-19 even if they aren't sick.  Docs are telling people "we just want to make sure."  BAD IDEA.   When you take a COVID-19 test, there is a fifty percent (50%) "Error Rate" in the test.
Turns out, according to the CDC, the present COVID-19 tests might come back "positive" if you've merely had the common cold!   That's right!  Because the "Common cold" is another coronavirus!  Here, Look at this from the CDC Web Site . . .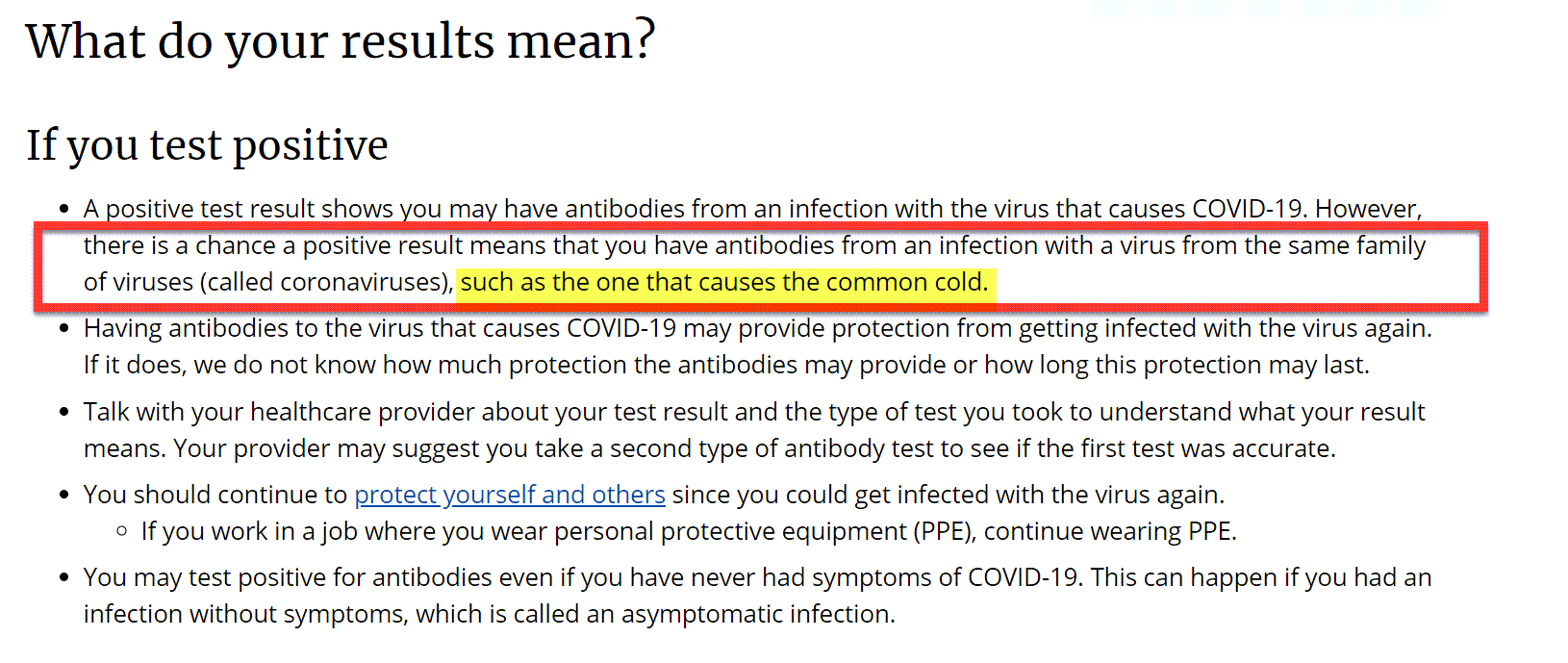 Here's a direct link to the CDC web site; read it for yourself HERE
So the test results are grossly unreliable.  But it gets worse . . . a LOT worse.
If your test comes back "positive" your name and address immediately goes into a State database shared with Police, Fire and EMS.  So if you call the police for anything . . . like an ambulance . . . a message comes up on the police dispatcher's computer telling them "Universal Precautions Required at this address."    Your so-called "medical privacy" under the HPPA laws . . .  GONE!
Once that message pops up in the police department, every cop, every fireman, every EMS worker in your town immediately knows someone in YOUR HOUSE is infected.  In small town America, the Gossip mill starts immediately.
It gets worse.  In California, the Child Protective Service is filing legal actions against parents who test positive, to TAKE THEIR MINOR CHILDREN AWAY until the parents are no longer positive!
It doesn't even matter if the parent actually got sick!  The state is moving to grab kids and keep them away from the infected parents for at least a fourteen day Quarantine.  Are __YOU__ prepared to turn your kids over to some state employee flunkie?  Are you prepared to pay the enormous legal fees to fight such an action in court?
THOSE are the results for a "positive" test.
So if you are NOT sick, DO NOT GET TESTED.  If your children are not sick, DO NOT LET THEM GET TESTED.
The government will use the completely unreliable test results against you.
You've been warned!
Pass this along to families everywhere.
 By-The-Way; MASKS ARE USELESS….Read More
Related Stories:
12,000 NYC Students Banned From School For Not Consenting To Random Covid Testing