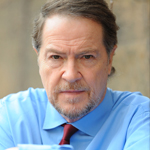 "For soldiers … coming home is more lethal than being in combat." ― Brené Brown, research professor at the University of Houston
The 2020 presidential election may be over, but nothing has really changed.
The U.S. government still poses the greatest threat to our freedoms.
More than terrorism, more than domestic extremism, more than gun violence and organized crime, even more than the perceived threat posed by any single politician, the U.S. government remains a greater menace to the life, liberty and property of its citizens than any of the so-called dangers from which the government claims to protect us.
This threat is especially pronounced for America's military veterans, especially that portion of the population that exercises their First Amendment right to speak out against government wrongdoing….Read More