International best-selling author, Dr Vernon Coleman MB ChB DSc FRSA, explains how governments have used mind control techniques to manipulate us during this alleged crisis.
Dr  Coleman estimates that between 100,000 and 150,000 old people have been murdered during the coronavirus hoax. He explains how and why. He also explains how governments are deliberately withdrawing health care in order to kill younger people who are ill. For more unbiased information about other important issues, please visit http://www.vernoncoleman.com The transcripts of all the videos (including the ones that YouTube banned) are also on the website.
VIDEO: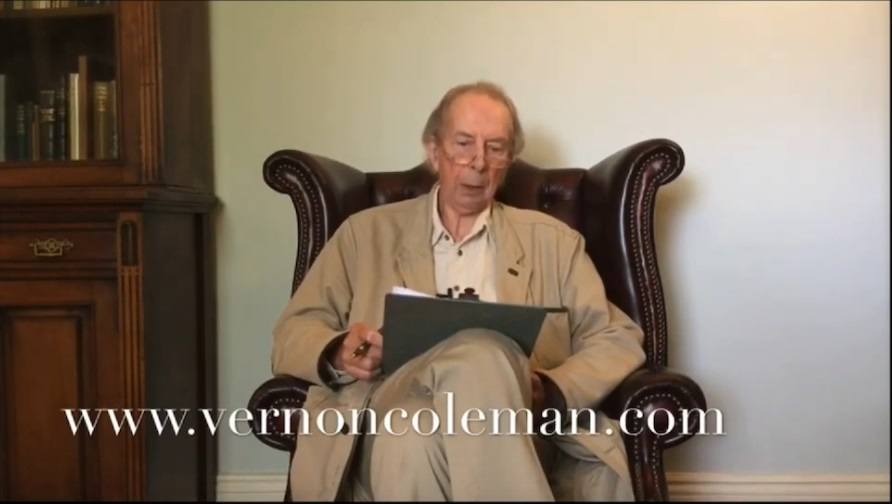 Dr. Vernon Coleman: Your Government Wants You Dead – BANNED from YouTube
---
2  Related articles:
Old Lives Don't Matter in This Coronavirus Era of Indifference
By Gary D. Barnett –  July 1, 2020
We now live in a time of government-imposed genocide of the old. While this may sound far-fetched, it is exactly what is happening before our eyes in this hoax called the coronavirus pandemic. This fabricated virus scam is being used as the excuse to commit mass extermination of the aged and weak in this country, and few are paying attention to this killing in plain sight. This is first-degree murder by the state, and is being carefully structured in order to achieve as many deaths as possible of the old. It is being done at the local, state, and federal levels, and continues to be prosecuted without much outrage. With the false second wave that is being heavily marketed, these unnecessary deaths will escalate once again, and the slaughter of the elderly will continue unabated…..Read More 
Death by Killing Old People, Not COVID—The Basic Deception
By Jon Rappoport – July 1, 2020
[BREAKING—UPDATE: The New York Times (June 27) is reporting that 43 percent of all US COVID deaths are occurring in nursing homes and other long-term care facilities for the elderly. In at least 24 states, more than 50 percent of all COVID deaths are occurring in these facilities. The Times fails to mention deaths of the elderly at hospitals or, at home, cut off from family and friends. The situation is far worse than the Times makes it out to be.]
Continuing my series of articles on the killing of the elderly—which IS what "COVID" IS.
(This is part-3 in the series, "Killing Old People". For part-2, click here.)
The medical establishment is facing the embarrassing and devastating fact that a huge percentage of so-called COVID deaths are occurring in nursing homes. The elderly are dying prematurely.
And not only in nursing homes. In hospitals, and alone in their apartments.
All told, huge numbers of old people are dying premature deaths.
It's obvious these patients have many serious and long-standing health conditions that have NOTHING to do with a virus. They've been treated for decades with toxic medical drugs. Their immune systems are severely compromised.
THEN they're terrified when they're handed a diagnosis of COVID-19 based on fraudulent tests, or no tests at all. They're shut off completely from the outside world. No family or friends are permitted to see them. So the elderly die…Read More