---
MFP Commentary:
Looks to me like both our churches and our governments are run by pedophiles….
~MFP
---
---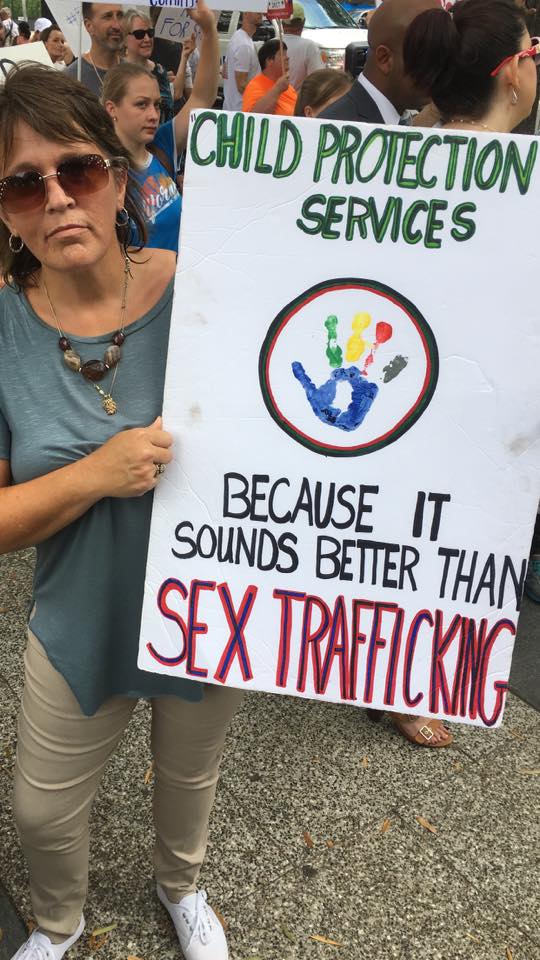 Commentary by Terri LaPoint
Health Impact News
There are things in life that happen that change you. There are things that, once you see, you cannot un-see.
Throughout history, there have been individuals who rise up against the evil that confronts their society, who become a voice for their generation who say, "No more! This wickedness must end, and I will not stop until it does."
These voices lead by example and inspire those around them to stand strong and never give up, no matter how intimidating the battle may be.
Jennifer Winn is such a voice for families fighting against the evils of medical and state-sponsored kidnapping of children. She has become known for her fiery passion, uncompromising quest for justice, and inspirational speeches that call governmental officials and agencies out on the carpet for the injustice they inflict on the people they are supposed to serve.
It was not until shortly after her run for governor of the state of Kansas in 2014 that she learned that Child Protective Services (CPS) and family courts were taking children away from non-abusive parents, often putting them into horrific foster care situations. Once she recognized what was happening to thousands of families, she refused to be silent.
She immediately began speaking up for families and speaking out against the corruption that she found in the CPS system.
Jennifer Winn joined Connie Reguli and others on September 11, 2018, as part of a team of activists and professionals who gathered in Washington DC to participate in an Educational Panel put together by 4 the Children USA. The event was live-streamed to hundreds of thousands of viewers, including District Attorneys' offices from several states according to event founder Robert Slaven.
See Connie Reguli's speech here:
Various speakers educated the audience regarding law, medical practices, and legislation. Some shared personal stories of first-hand encounters with corruption within the system.
Jennifer Winn has no such story of having her own family members taken by CPS. However, she is a mother, a grandmother, an American, and a human being, all of which means to her that she must stand and fight for those who are being torn apart by injustice:… Read More