---
MFP Commentary:
The real secret is that your government (i.e. politicians, cops, and judges) are the big protectors and implementors of child sex trafficking.  How do you think the deep state controls their sock puppets?    If you are doubtful read this book authored by a US congressman, with a trail that leads directly to the white house:   The Franklin Cover-up: Child Abuse, Satanism, and Murder in Nebraska

Again I must ask: Where the hell are the so called "pro-life" people?
---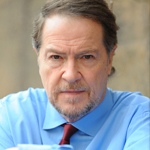 "Children are being targeted and sold for sex in America every day."—John Ryan, National Center for Missing & Exploited Children
They're called the Little Barbies.
Children, young girls—some as young as 9 years old—are being bought and sold for sex in America. The average age for a young woman being sold for sex is now 13 years old.
This is America's dirty little secret.
Sex trafficking—especially when it comes to the buying and selling of young girls—has become big business in America, the fastest growing business in organized crime and the second most-lucrative commodity traded illegally after drugs and guns.
As investigative journalist Amy Fine Collins notes, "It's become more lucrative and much safer to sell malleable teens than drugs or guns. A pound of heroin or an AK-47 can be retailed once, but a young girl can be sold 10 to 15 times a day—and a 'righteous' pimp confiscates 100 percent of her earnings."
Consider this: every two minutes, a child is exploited in the sex industry.
According to USA Today, adults purchase children for sex at least 2.5 million times a year in the United States.
Who buys a child for sex? Otherwise ordinary men from all walks of life.
"They could be your co-worker, doctor, pastor or spouse," writes journalist Tim Swarens, who spent more than a year investigating the sex trade in America…. Read More