---
Both the NFL and the Flag worshippers are way off base. The flag  stands for the principles in the Declaration and the Constitution,  something that both the NFP players and the "patriots" demonstrably urinate on, do not understand, and do not follow.  If you do not understand this take a look at the constitution course by Michael Badnarik on the  video resource page.
The following article  is an excellent analysis of this situation….
~MFP
---
By John W. Whitehead
September 25, 2017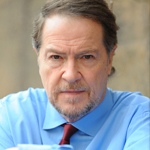 "Seems like in the past 15 years or so the idea of patriotism has changed some. More polarized, more tied to political or ideological views. I've never seen patriotism or the flag connected to either; I see the flag more as the symbol of a nation that allows the freedom to express those ideas. That alone deserves my respect."— Macy Moore, U.S. Marine
By all means, let's talk about patriotism and President Trump's call for "respect for our Country, Flag and National Anthem."
At a time when the American flag adorns everything from men's boxers and women's bikinis to beer koozies, bandannas and advertising billboards (with little outcry from the American public), and the National Anthem is sung by Pepper the Parrot during the Puppy Bowl, this conveniently timed outrage over disrespect for the country's patriotic symbols rings somewhat hollow, detracts from more serious conversations that should be taking place about critical policy matters of state, and further divides the nation and ensures that "we the people" will not present a unified front to oppose the police state.
First off, let's tackle this issue of respect or lack thereof for patriotic symbols…..Read more