---
MFP Commentary:
Don't be so naive as to think that the state actually protects your rights with it's spiders web of illegitimate regulations.
As it most certainly does not.    This case reminds me of the Fordlands clinic's,  God like ability to "discharge clients" for any or no reason,   and in effect are able to insure that seniors are unable to receive dental care in this county.   The reader may be interested in  these related   stories about the Fordland Clinic: here & here

Again I wonder where the hell the "right to life" people are….
~MFP
---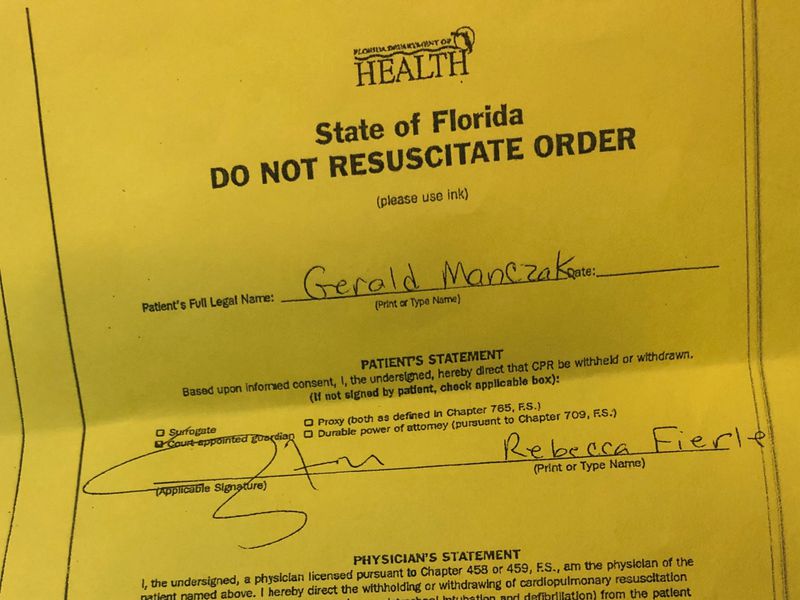 by Brian Shilhavy
Editor, Health Impact News
The Orlando Sentinel is reporting that professional guardian Rebecca Fierle has resigned after an investigation revealed that she had filed unauthorized "do not resuscitate" orders on almost all of her senior patients, against the wishes of the patient and their families.
The investigation was prompted by the Orlando Sentinel's report that one of her patients died due to her "do not resuscitate" (DNR) order, even after the patient and family requested that the DNR be rescinded.
A man died at a Tampa hospital after staff could not perform life-saving procedures because of a "do not resuscitate" order his Orlando guardian filed against his wishes, state investigators determined.
The investigation into the final days of 75-year-old Steven Stryker of Cocoa caused Circuit Judge Janet C. Thorpe to seek the removal of his court-appointed guardian, Rebecca Fierle, from 95 Orange County cases at once in a hearing sealed from the media last week…..Read More