By John W. Whitehead
January 29, 2019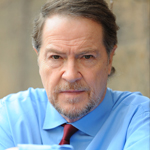 "This is jackboots in the morning. This is an American nightmare that they would arrest somebody like this."—Judge Andrew Napolitano
The American Police State does not discriminate.
Whatever dangerous practices you allow the government to carry out now—whether it's in the name of national security or protecting America's borders or making America great again—rest assured, these same practices can and will be used against you when the government decides to set its sights on you.
We've been having this same debate about the perils of government overreach for the past 50-plus years, and still we don't seem to learn, or if we learn, we learn too late.
For too long now, the American people have allowed their personal prejudices and politics to cloud their judgment and render them incapable of seeing that the treatment being doled out by the government's lethal enforcers has remained consistent, no matter the threat.
All of the excessive, abusive tactics employed by the government today—warrantless surveillance, stop and frisk searches, SWAT team raids, roadside strip searches, asset forfeiture schemes, private prisons, indefinite detention, militarized police, etc.—will eventually be meted out on the general populace.
At that point, when you find yourself in the government's crosshairs, it will not matter whether your skin is black or yellow or brown or white; it will not matter whether you're an immigrant or a citizen; it will not matter whether you're rich or poor; it will not matter whether you're Republican or Democrat; and it certainly won't matter who you voted for in the last presidential election….. Read More
Jackboots in the Morning: No One Is Spared From This American Nightmare
---
MFP Commentary:
Just for the record. I have have been the unenviable victim of these SWAT teams, twice in Webster County MO.  Needless to say my life was jeopardized, and I don't have a lot of respect for the people, and I call them people because I feel generous today, that needlessly did this to me. 
~MFP
---