---
MFP Commentary:
This is exactly what I mean when I say that Christ's bride has no backbone nor testicles. This is Stanic, and the church and the "right to lifers" might as well just be patting Satan on the back IMHO.
What do you think? Do you think Christ is proud of his "church" sitting on their asses (just like they did when Hitler came into "Christian" Germany) and saying nothing and doing even less?
This could be you or your family you mindless, spineless, sheep!
How about ANOTHER  example of  what inevitably  happens when you let the Satanic/Criminal state "protect" your children:
Bombshell report shows Johnson & Johnson talc baby powder products are contaminated with cancer-causing asbestos – and the company has known for nearly 50 years
~MFP
---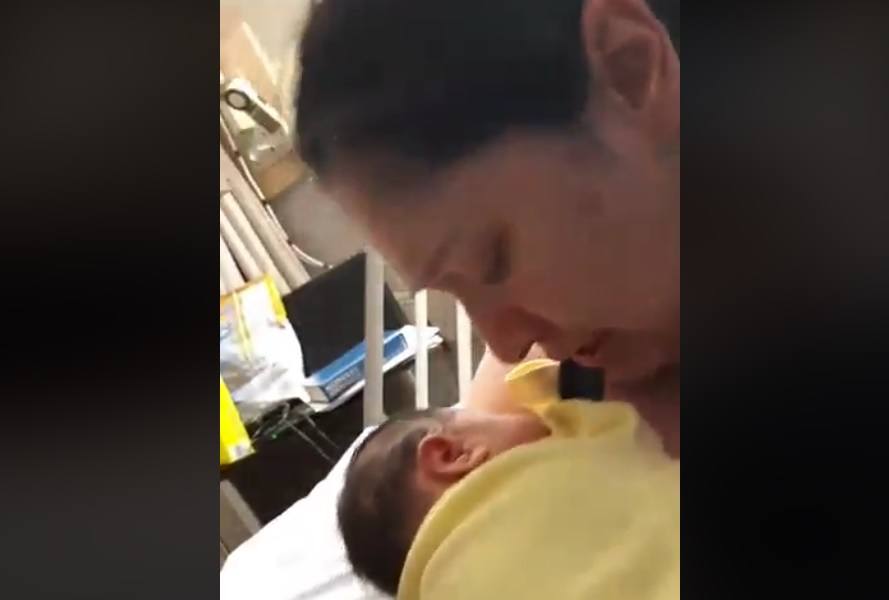 Police remove baby as family members cry, cuddle the child and then carefully place her in car seat
Excerpts:
Staring down at her child's tiny hospital wristband, the mother of a newborn girl whose apprehension into care was streamed live on Facebook spoke out about her pain during an emotional press conference Friday morning.
The mother, who can't be identified because her child is currently in care, said she was "blindsided" by the apprehension by Winnipeg Child and Family Services because she said she had made arrangements to have her aunt take over guardianship of her baby.
"It's a huge letdown," she said.
The baby was picked up around 4 p.m. CT Thursday, the family said. The widely viewed Facebook video prompted a First Nations family advocate to hold the news conference Friday morning….Read More